Susan Parten, PE is a civil/environmental engineer specializing in sustainable civil-environmental site planning and design services. Founded in 1992, her company (CES) has specialized expertise with the design and management of decentralized and small community wastewater treatment systems. Related expertise and services include working with clients to achieve integrated and sustainable site planning, including maximizing use and protection of natural resources, beneficial reuse activities including composting and reuse of treated water, and water and energy conservation.
Our Clients
Clients include residential and commercial property owners, and public sector programs having existing or new wastewater treatment needs. We welcome working with those sharing a commitment to or interested in exploring sustainable resource management practices and environmental protections.
Key aspects of sustainable wastewater systems are:
• Reliable high quality treatment performance, and process selection suited to specific site conditions;
• Low energy usage and low maintenance needs as compared with other options with comparable performance capabilities;
• Long useful service lives;
• Effective use of natural site conditions;
• Avoiding odors and other nuisance conditions, including unsightly open treatment reactors.
Our clients include resorts and hotels, restaurants, small communities, public parks, single and multi-family dwellings and condo complexes, and other commercial or publicly owned facilities.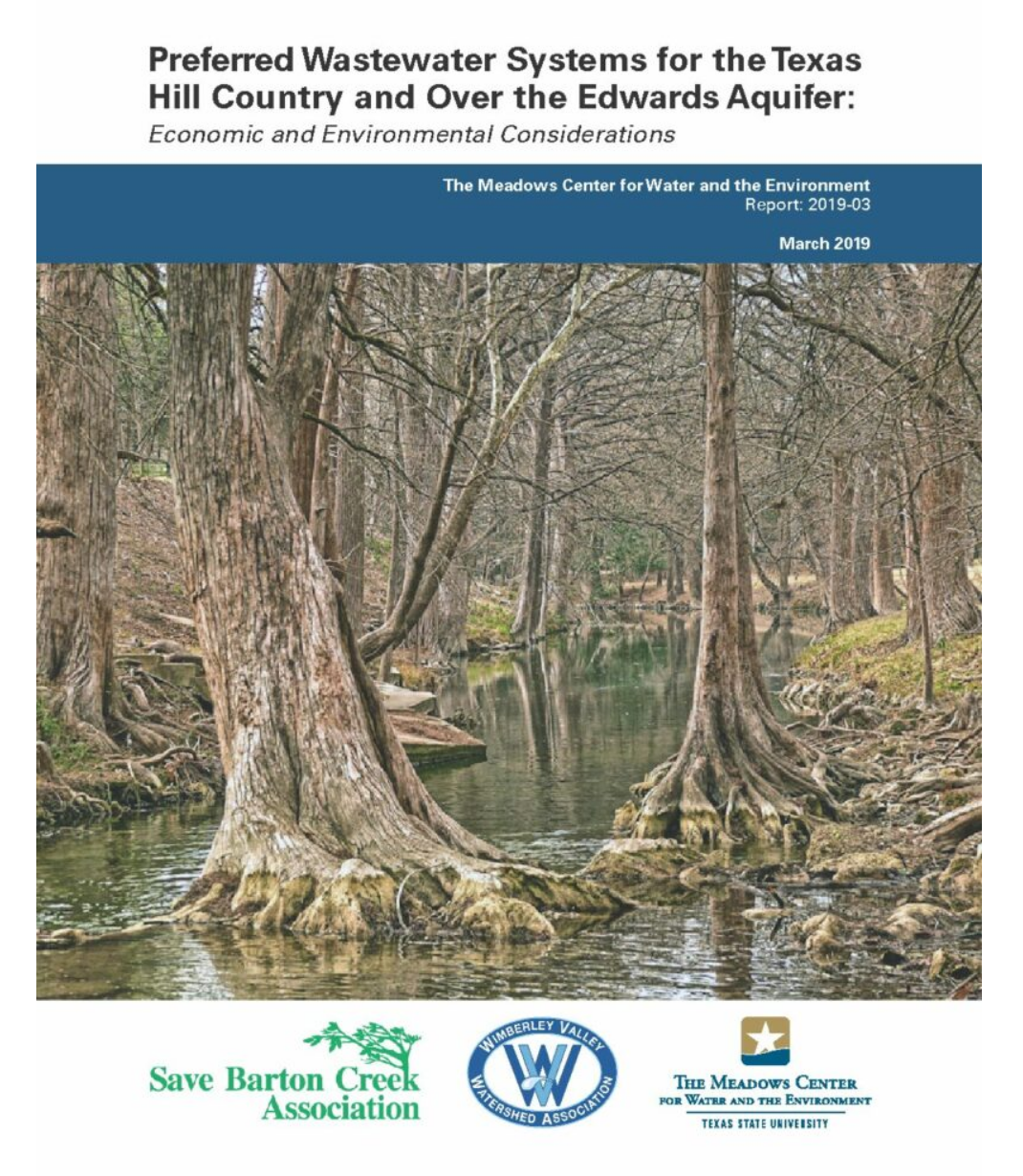 New Download:
Preferred Wastewater Systems for the Texas Hill Country and Over the Edwards Aquifer:
Economic and Environmental Considerations
Author: Susan Parten, P.E.